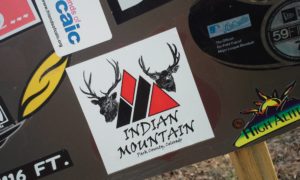 When you're driving through the vast South Park on your way to well-known ski areas and mountain communities, try to envision a ski area right there.
Indian Mountain operated about ten miles southeast of Jefferson and served a local community.
One summer, the authors went there to investigate. We walked the old runs  and took pictures of remaining signs of the old lifts. We also found an old sticker for the area on a bench made of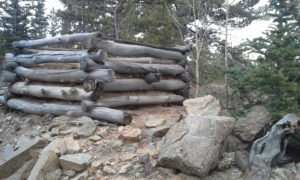 snowboards.
You can find out a little more about Indian Mountain in the Lost Ski Areas of the Front Range and Northern Mountains book.
Have a fun and safe ski season!